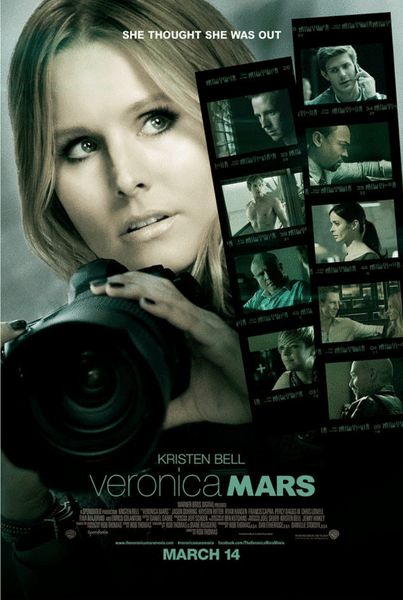 Well,
Veronica Mars
fans, the movie is awesome. One of my friends and I hit the high road this afternoon after church, driving 50 minutes to reach a theater playing
Veronica Mars
. And do you know the main reason why we went? In the hopes that the movie would finally give us both the ending we wanted!
This entire movie is LoVe themed (for the uninformed that's Logan/Veronica). She's had many boyfriends over the years, but the backbone of the entire show was always the chemistry between Logan and Veronica. So, for those few Duncan fans out there, you're out of luck. He's not in this movie at all, not even mentioned, and I don't miss him one wee little bit. Duncan was one of the most boring male leads ever to be written into a television show so I'm happy to have an entire hour and forty-eight minutes without him. Piz fans (seriously, who named this guy!?), you're out of luck too. Not that I ever disliked Piz, I just never cared one way or the other. I'm sure he's a nice guy, but let's be honest, V doesn't stay with good guys for very long.
And honestly, Piz irritated me in this movie. Veronica has gone to a fantastic university, is going to be accepted into a prestigious law firm, and has been emotionally stable for the 10 years since she left Neptune. He couldn't cut her a little slack? She's returned to Neptune to help out a friend who's been accused of murder! I mean, come on, Piz, what turned you into a jerk all of a sudden? Logan could go to prison for life over a murder he didn't commit and Veronica is literally his only hope. And Piz decides to break things off because V can't leave Neptune to meet his parents? And what about these parents? Have Piz and V been dating for 9 years? And he never introduced her to them before? Ok, yeah, that's perfectly healthy. So, nope, not a Piz fan.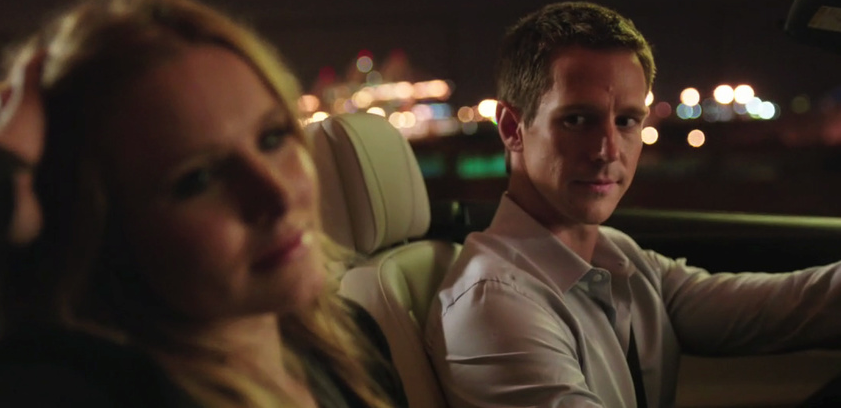 Ahhh, the look of longing we know so well!
At least with Logan, we know what we're going to get. He's troubled, he's tough, he's sensitive, and he's occasionally violent (like the beating people up kind of violent). Yep, that's literally Logan in a nutshell. We know him. I know, I should dislike his violent tendencies. They're not healthy and he probably needs a shrink. But let's be honest here. V isn't necessarily the nicest person on the block either. She's mean and bitchy a lot of the time, but the fans like her anyway because she's genuine. Don't we all have a little meanness in us? If you think you don't then you're lying. I know myself well enough to recognize the bits of me that are very Veronica-esque. They're not pretty, but they're there.
Veronica and Logan have issues, and they probably always will. But the show was always about them. And when it left off the way it did, with no resolution regarding their relationship, it was like little daggers to the heart. Having that satisfying conclusion to their story really completes the show. At least, it does for every LoVe fan. I suspect that a ton of Duncan, and/or Piz fans are seriously ticked, but oh well. A lot of my favorite "ships" in tv never get off the ground so it's awesome having one finally work out in my favor!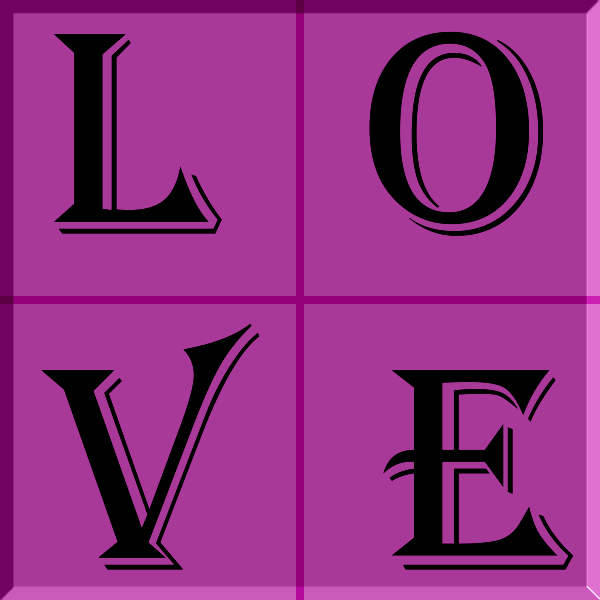 So, thanks Kristen, for reprising your role as Veronica Mars. It was a blast, and it was great to see her return in a much-loved role! Also, loving Jason Dohring's look. He seriously rocks his Navy uniform and the foreplay scene with V and Logan is . . . well, let's just call it steamy without going too far. I wish more shows cut off where the movie did. So, yes, lots of sexual innuendo per the norm for this fandom, and I wish that Dick would just clobber himself unconscious with his surfboard, but we can't always get everything we want. I'd say this movie comes pretty darn close to a satisfying ending for
Veronica Mars
, and it even had a couple of freaky moments of fear. The old gang is back and I delighted in recognizing all of the familiar and delightful characters: Keith, Wallace, Mac, Weevil (LOVE WEEVIL), Leo, Cliff, and a boatload of others from Neptune High, even the old principal. It was literally a walk down memory lane, and I pretty much shake my head at anyone wanting to see this film without having seen the show. Sorry, folks, you'll be totally lost, dead in the water confused. As for me, I loved it, even though some of the innuendo was a bit over-the-top. I mean, they are out of high school now. Perhaps that type of innuendo could be left in the school lockers, but who am I to say?
One final note before I close: LoVe rules!